Keeping the quality of car parts in check is important to vehicle safety. When parts fail, they can cause damage, loss of life and other negative consequences for both business and private road users. For quality Trailer Parts, visit https://autoandtrailer.com/shop/trailer-parts
Several tests are conducted to measure the quality of different automotive components. These tests provide greater statistical confidence in product quality. A proper QMS (quality management system) will ensure that the highest quality products are produced. This will increase resource efficiency and minimise time-consuming challenges.
The benefits of a QMS include reduction in manufacturing costs, a reduction in delivery of defective and unnecessary products, and improved product reliability. It is also a good way to find out what problems should be addressed before the product leaves the factory.
A proper QMS also makes it possible for manufacturers to implement proactive solutions to keep their products in line with the industry's best practices. The best way to do this is to conduct independent quality control inspections.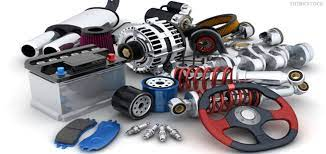 These inspections will identify potential problems before they even make it to the marketing department. This is an important part of the design process and can prevent costly recalls.
An automobile's brake system is one of the most important safety components. Its brake discs and brake fluid must be visually tested during the production phase. Other tests that measure the quality of automobile parts include power temperature cycling. This test simulates vehicle operation in temperatures ranging from 125 degC to -40 degC. The quality of a vehicle's electronic components is also becoming more important to the safety of a vehicle. This is because electronic components can be susceptible to damage.