Bridging loans are commonly used to facilitate the completion of the property purchasing process within a short timeframe. They can be particularly beneficial for buyers when the property market is at its most competitive, allowing them to secure their ideal property without the risk of the deal falling through during a long, drawn-out process.
What are the advantages and disadvantages of bridging loans?
As bridging loans are secured against property, it will be possible for most applicants to borrow more money than through other means. However, keeping up with repayments is vital to avoid losing your home. Many providers offer plenty of choice, including loans with variable or fixed interest rates. It is important to select the right option for your circumstances, as they also often come with exit, legal and arrangement fees.
How long does it take to be approved for a bridging loan?
As time is of the essence, the good news is that bridging loans can be secured and funded in as little as two weeks in the most straightforward circumstances. However, the process could take in excess of four to six weeks to complete in some cases.
How can I speed up the bridging finance application process?
Bridging finance is renowned for its accessibility in short timeframes, however, there are several things you can do to ensure the application process is as short and as seamless as possible.
1. Check your credit score using a reputable service, such as Experian. If you discover any anomalies on your report, take steps to address them quickly
2. Ensure you have all the relevant documentation at hand to support your application
3. Obtain an up-to-date property valuation and have any relevant plans and costing forecasts to hand
4. Secure trustworthy legal representation, such as the team at Parachute Law and ensure they are available to help when needed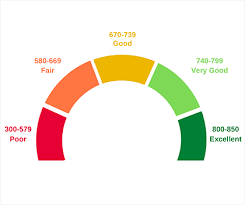 What are bridging finance lenders looking for?
During the application process, you will be required to provide proof of income. Each lender will typically also have its own set of requirements that need to be met before your loan can be processed, which may include background, credit and solicitor checks.
The processing and underwriting stages of the process are the most time-intensive, however, upon approval, funds can be released and transferred within just a few days.
Common delays to the bridging finance approval process
As with all financial processes, there are numerous factors that could cause delays to the funds being transferred. These factors include:
1. Issues highlighted on the survey, such as subsidence
2. An inaccurate valuation
3. Requests by the lender for additional information or supporting documentation from the applicant
4. Issues with Land Registry documentation
5. Problems securing a timely survey appointment
What happens if I want to buy a property at auction?
At auction, buyers have 28 days to deliver the funds to avoid losing the property and their 10% upfront deposit.
It is, therefore, advisable to connect with a bridging finance lender ahead of the auction to determine the amount of money it will be possible to borrow and the bid you should be aiming for. Getting everything in order ahead of the auction should also mean that your information will already be with your lender and your application can be processed quickly and efficiently